Welcome to Clary Consulting Company
Welcome to the online resource for Clary Consulting Company, (CCC) specializing in infrastructure finance for federal agencies, state governments, local municipalities and private entities. CCC has extensive experience in a variety of financial solutions including public|private partnerships and design|build finance.
Understanding that no two projects are alike, CCC offers a unique approach to every project to meet your financial needs and 'get the job done'.
We look forward to assisting others with the knowledge and experience gained through more than a collective total of 50 years in public and private service.

Thanks for visiting. Please contact us if you have any questions or would like more specific information about the services we offer.

Sincerely,
Lowell Clary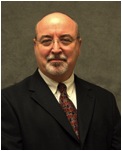 It is with deep sadness that
Clary Consulting Company
announces the loss of our partner, Gene Branagan. Gene retired from the Florida Department of Transportation after an exemplary career leading a range of challenging. projects. We were blessed when Gene joined Clary Consulting as a partner, continuing his excellent leadership for our clients. His sage advice, laughter, enjoyment of life, and most of all, his friendship will be missed.
2910-D4 Kerry Forest Parkway, Suite 413

Tallahassee, Florida 32309